2012
Installation
Various construction materials
Environmental size.
The area of investigation of this work is the territory along the Via Emilia, from Bologna, the city where I live, to Monza, the place of the exhibition. During a trip along this way, which is a dense and ever-changing space, full of historical layers, my attention turns to the abandoned buildings, the silent spaces that break the rhythm of almost uninterrupted urbanization. These buildings, in the absence of the energy that determined them and kept them together, participate more quickly to the environmental forces to which they belong, undergoing an acceleration of the processes of disintegration, contamination, and dissolution, towards a state of indeterminacy.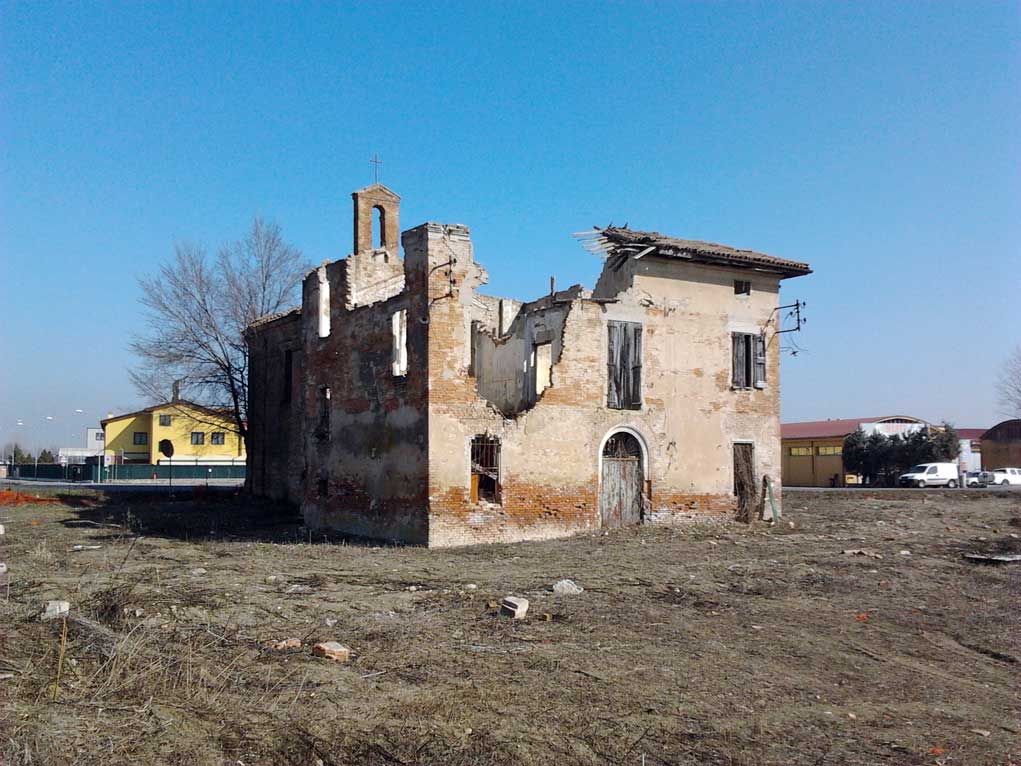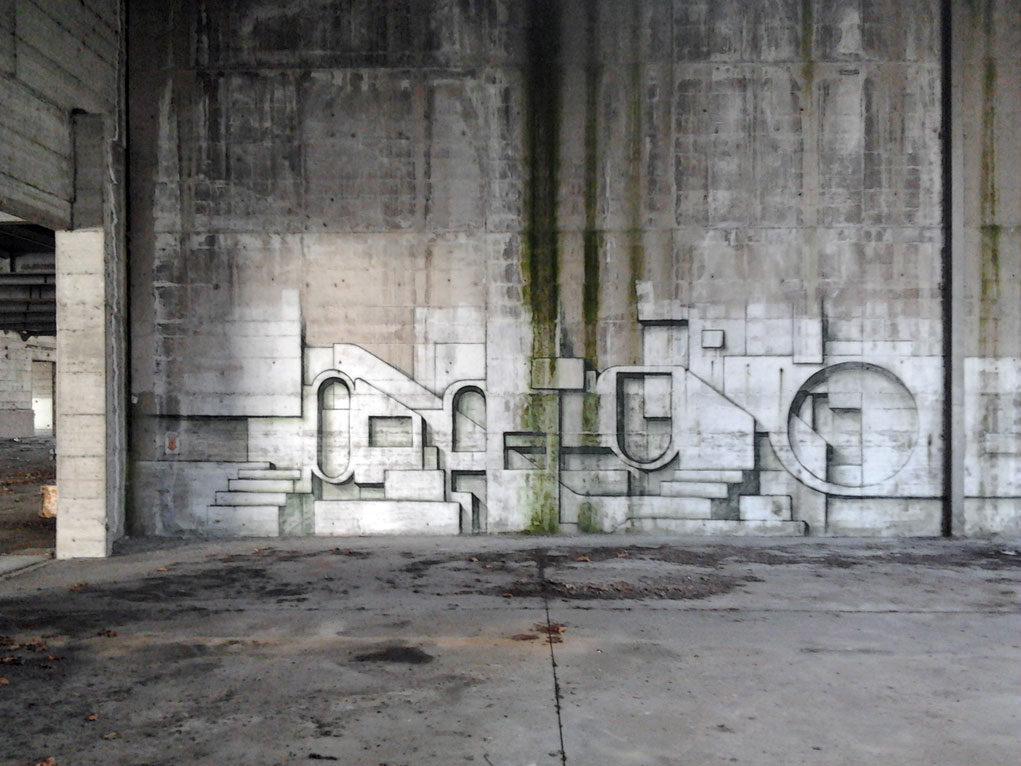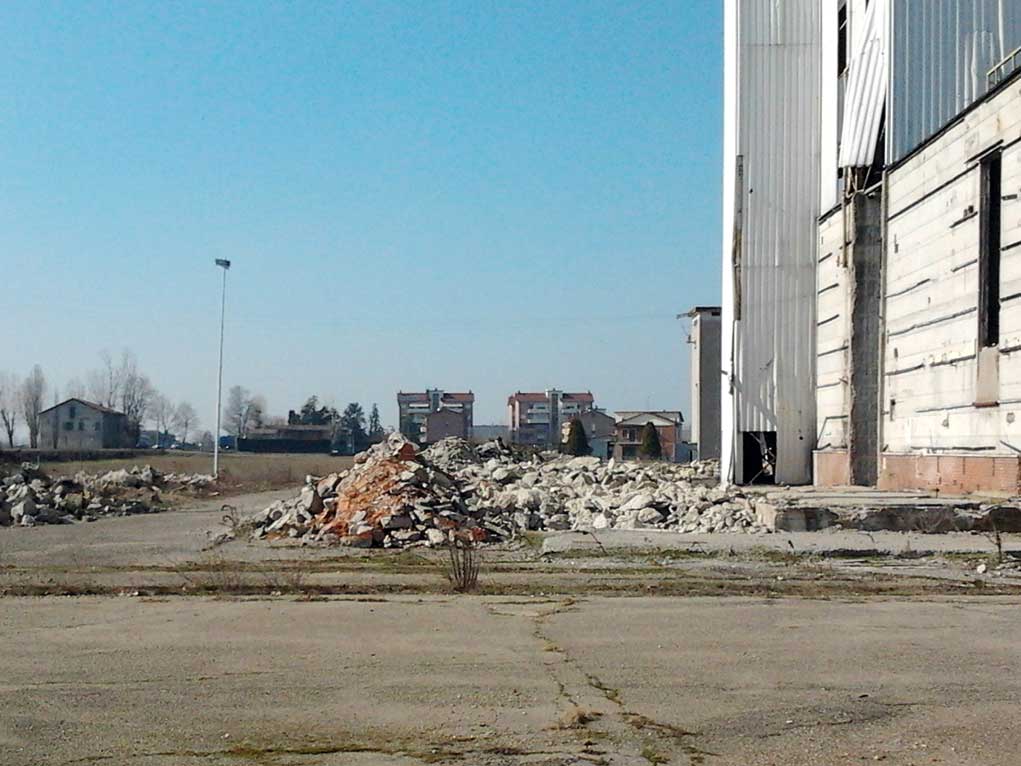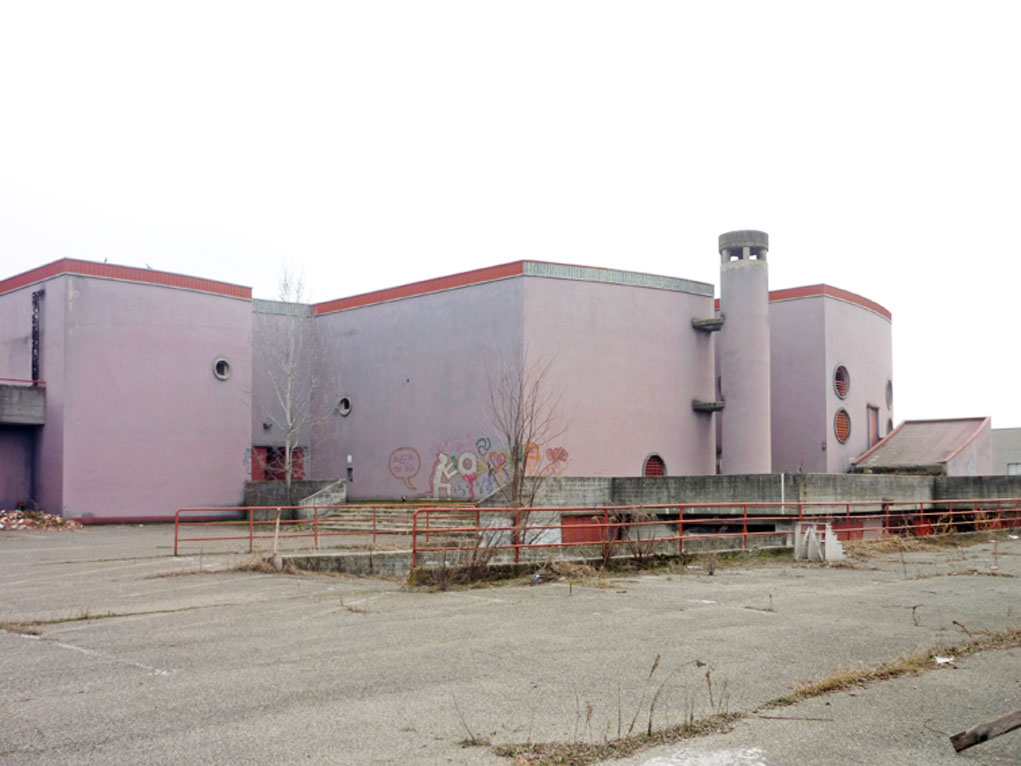 I collected pieces of the remains of these buildings in a state of decay, parts of walls, floors, windows, and other construction materials, fragments charged with memories, to put them on the floor of the exhibition space to form a line that crosses the space, the trajectory of the journey, on the direction north-west of the Via Emilia. A collapsed landscape was compressed between the walls of the exhibition space.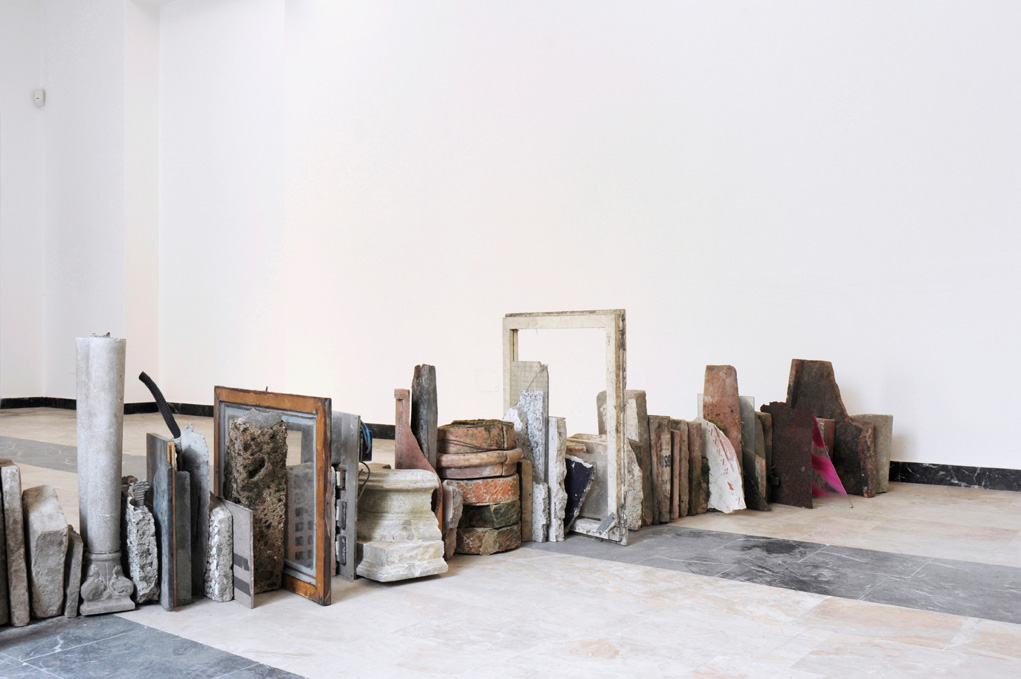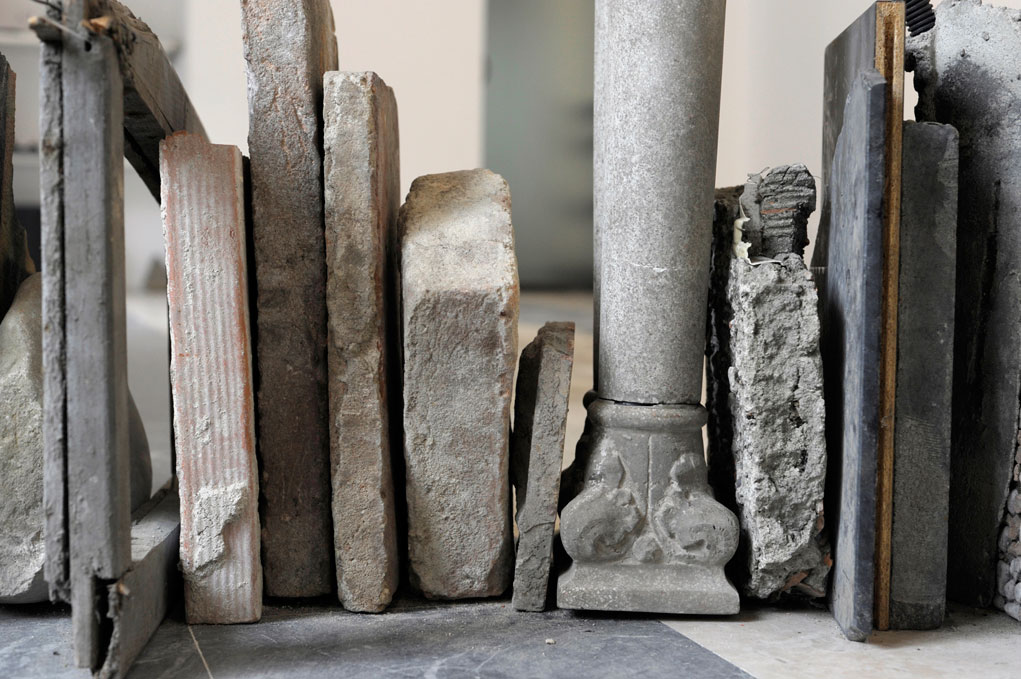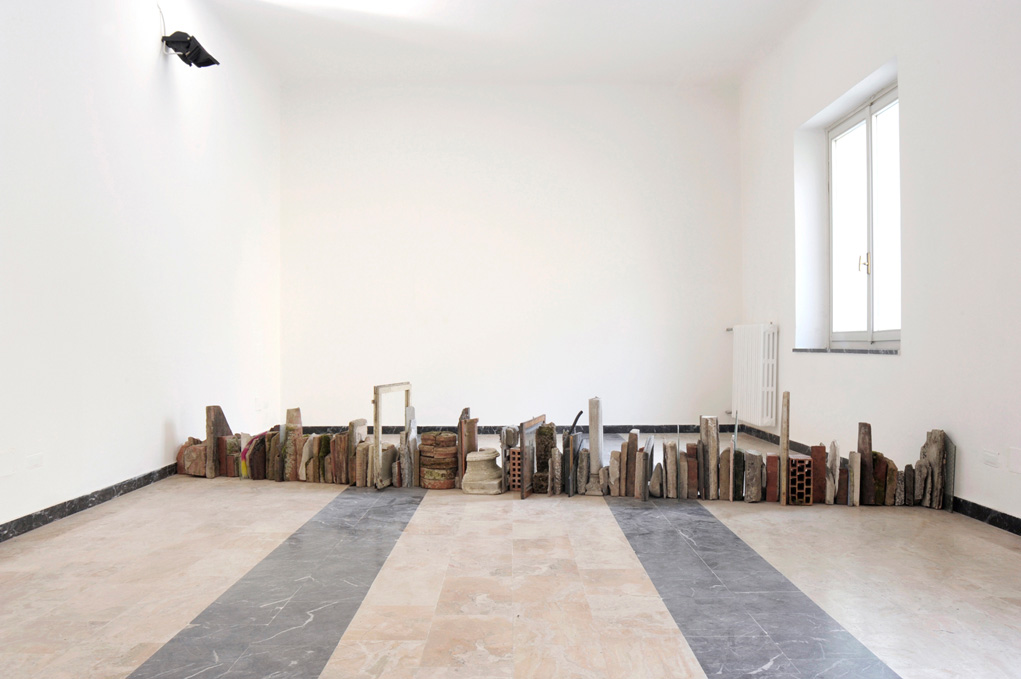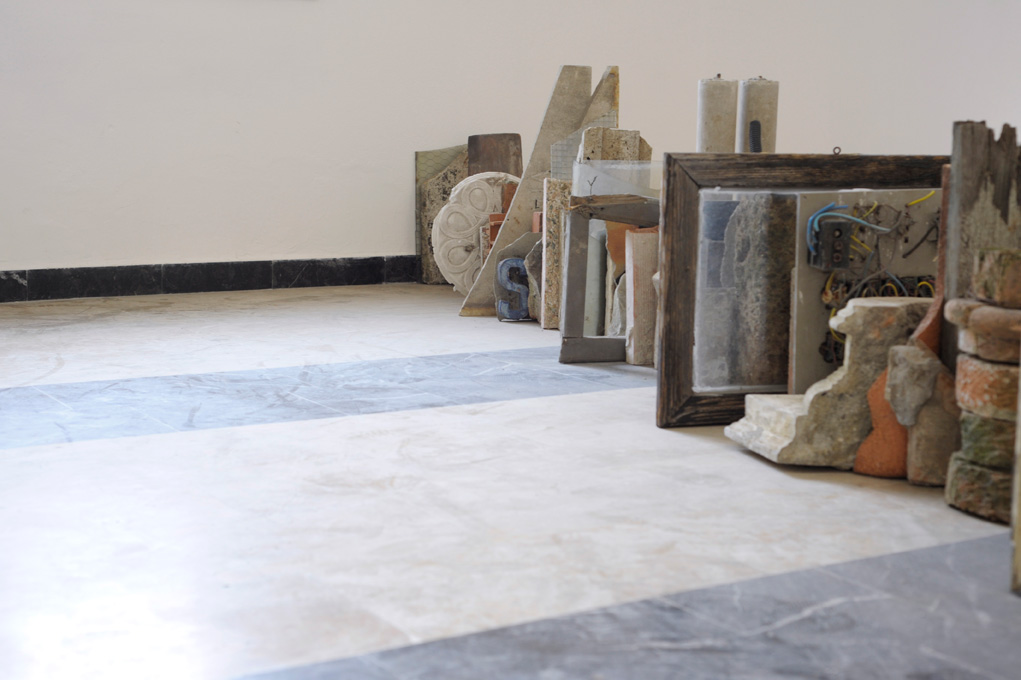 > Project realized for CART Project, a project by Monica Villa, CART Gallery, Monza, 2012.