2009
Public art, relational intervention + billposting
Quartiere Libertà, Bari.
Installation of n.5 posters. Inkjet print on blue back paper, 130×100 cm.
650×100 cm
In Bari, Libertà neighborhood, a great number of families live in residential blocks around a large untended space surrounded by a high wall, which made it inaccessible and invisible from street level. The windows of the apartments that look out onto it, are different frames and perspectives from which to observe it. Private viewpoints of a common landscape.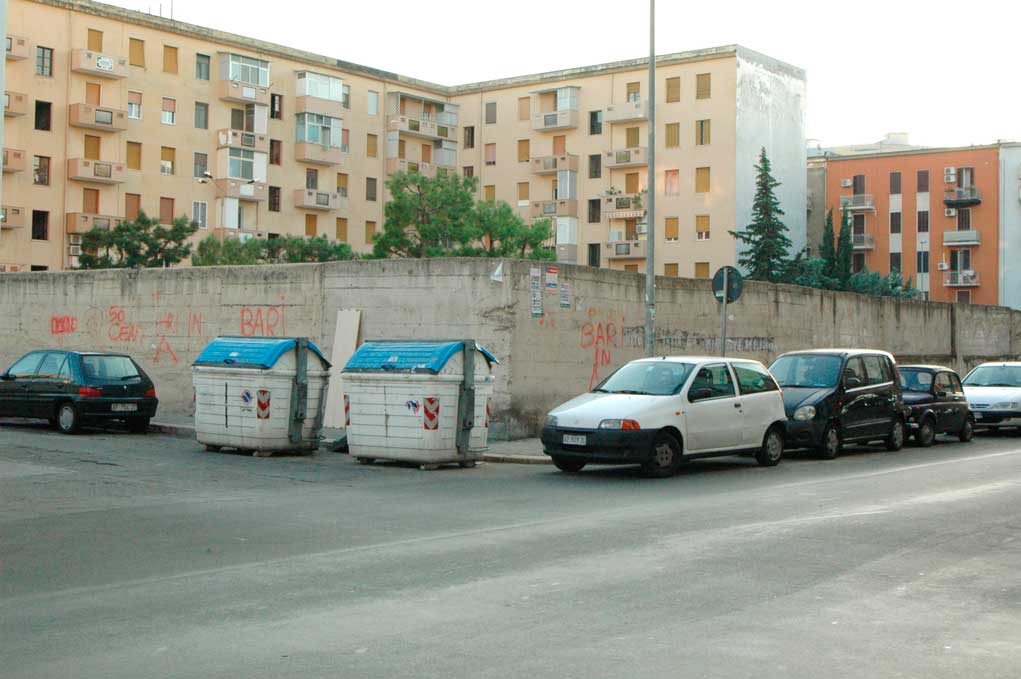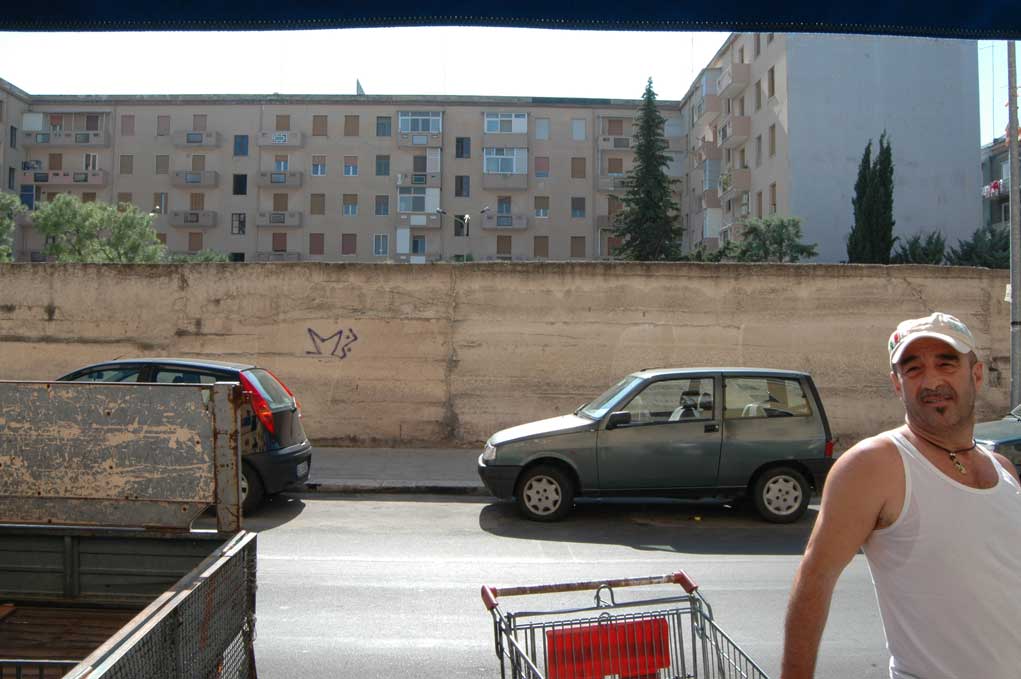 The inhabitants were contacted for permission to take a picture from a window looking onto the space, firstly through a letter of presentation left in people's post boxes the day before, and over the following days ringing doorbells and asking to be let into people's flats for a moment. It was a relational practice to enter the private sphere in order to share tales and visions of public space.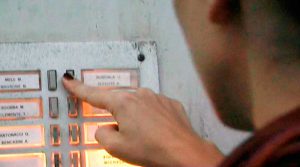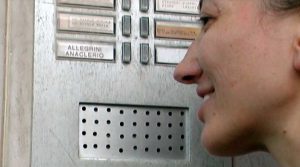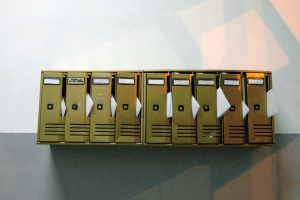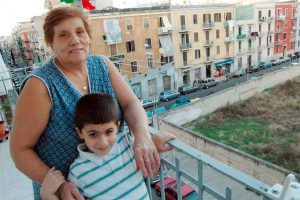 The images taken from the windows of 35 apartments were then put together on posters and pasted onto one of the outside walls of the wasteland. A temporary intervention turning the conflict space into a relational space.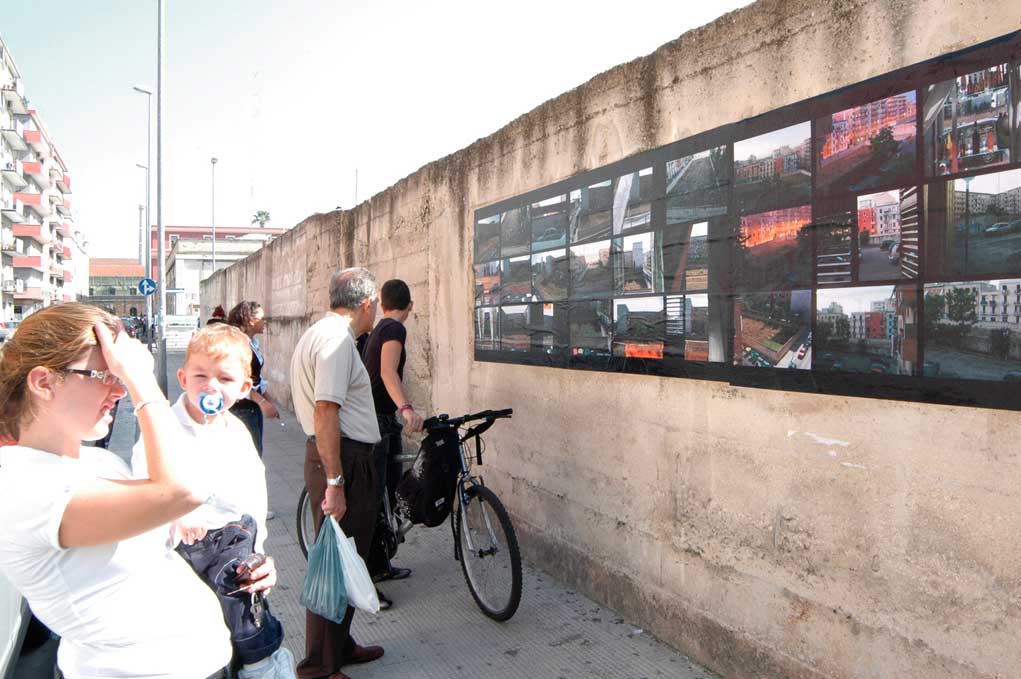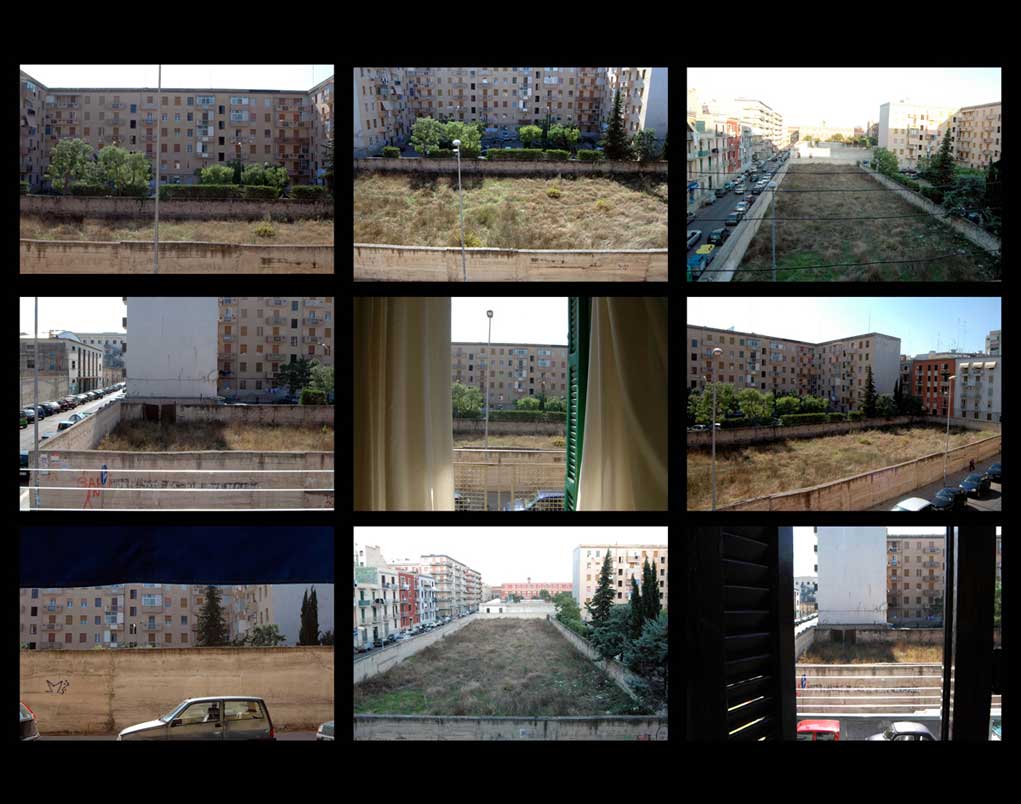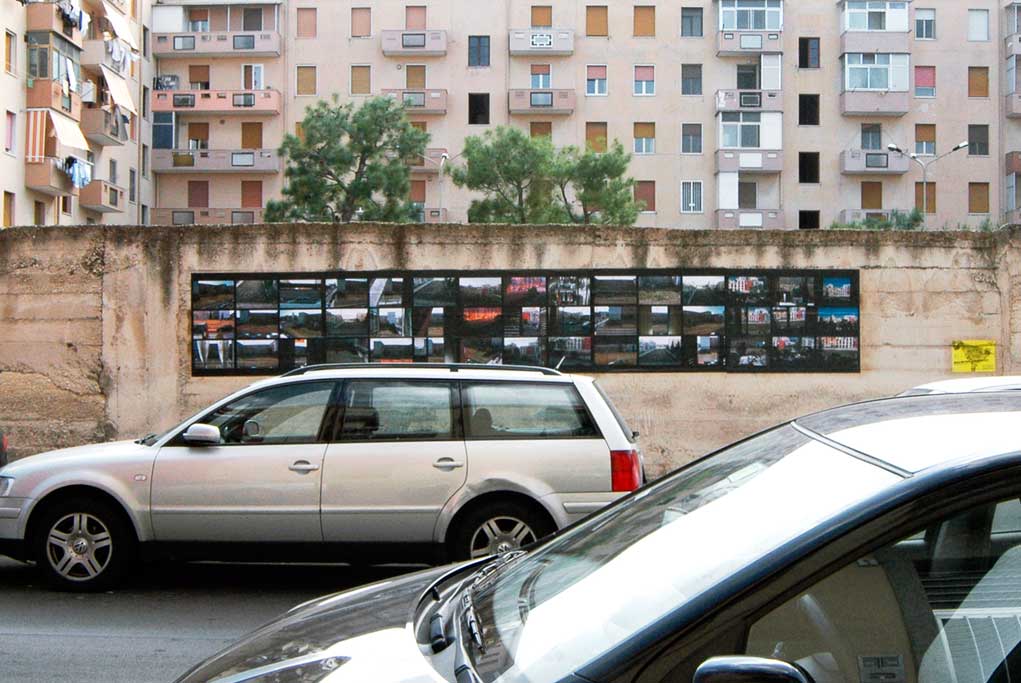 > Festival della Bassa Risoluzione, Radice Quadrata, quartiere Libertà, Bari, 2009.